Centre of Gravity is the name of one of Canada's leading circus societies. It has been in operation since the mid-nineties, and is still working hard to entertain and promote the circus arts in Canada.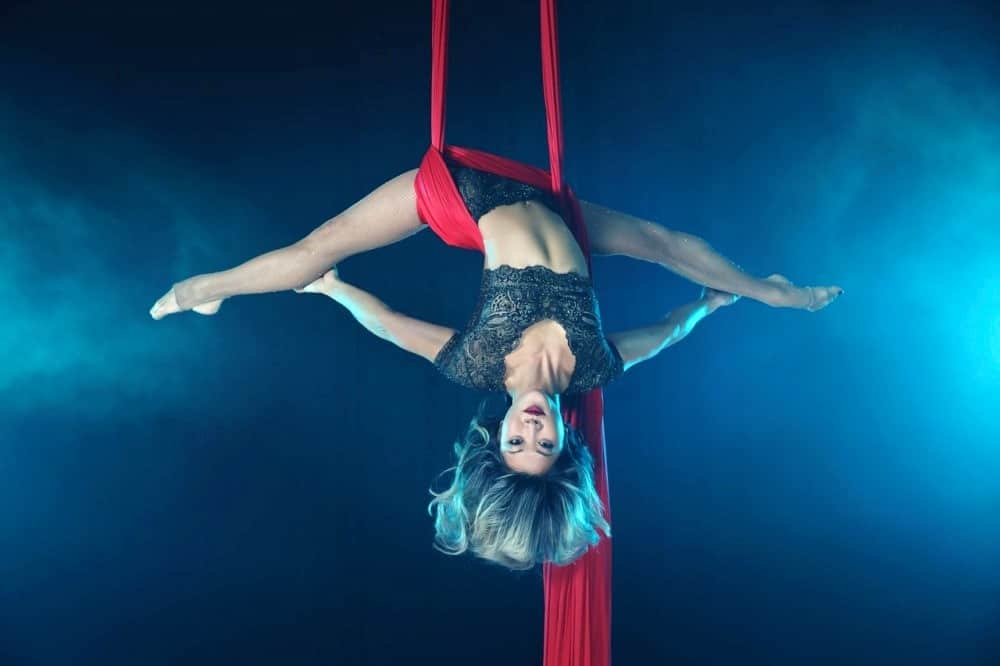 More than a circus
Centre of Gravity is a Canadian circus production company and creative agency, based in Toronto. It provides circus shows and different acts for various events. The company features at events and festivals across the globe. It also features at Toronto International Circus Festival. This event took place at Harbourfront Centre in Toronto, and was the first circus festival in Canada.
The performances of the company include a wide range of acts, from the traditional to more eclectic acts. They include:
Theatrical clowns
Sword swallowers
Contortionists
High wire walkers
Stunt unicyclists
Puppeteers
Plate spinners
Rapelling acrobats
Trampoline acts
Slackline walkers
Paranormalists
Extreme martial arts
Motocross champions
Body painters
Centre of Gravity Toronto offer their various performances to events and festivals of all types and sizes. They also provide their skills and talents to meet the needs of any budget. This means that different acts come with a specific price, from new performers to experienced professionals.
The events that Centre of Gravity regularly offer their services to include:
Community fairs
Parades
Weddings
Product launches
Municipal festivals
Sporting events
Gala events
Promotional programmes
Mayoral celebrations
Theatrical presentations
Black tie fundraisers
Corporate functions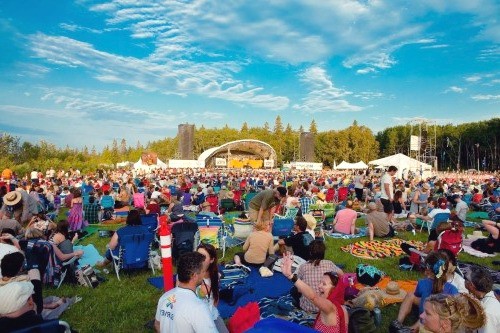 The central drive of the circus society comes from Eli Chornenki, who is the owner and creative director. Chornenki was an enthusiastic young performer from Winnipeg and he began by learning to juggle at the Winnipeg Folk Festival.
When he saw a show with a friend that involved acrobats, juggling and comedy, they decided to partner up and learn how to perform tricks. He began as a street performer before moving on to circus and cabaret. His skills increasingly progressed and he was hired at events around the world.
In 1996 he founded the company, and took it to Toronto in 2000.
The company held the Toronto International Circus Festival within their first few years. This they did in partnership with Harbourfront Centre. Centre of Gravity did not receive any direct payment for the festival. But it brought excellent exposure and publicity for the organisation on an international level.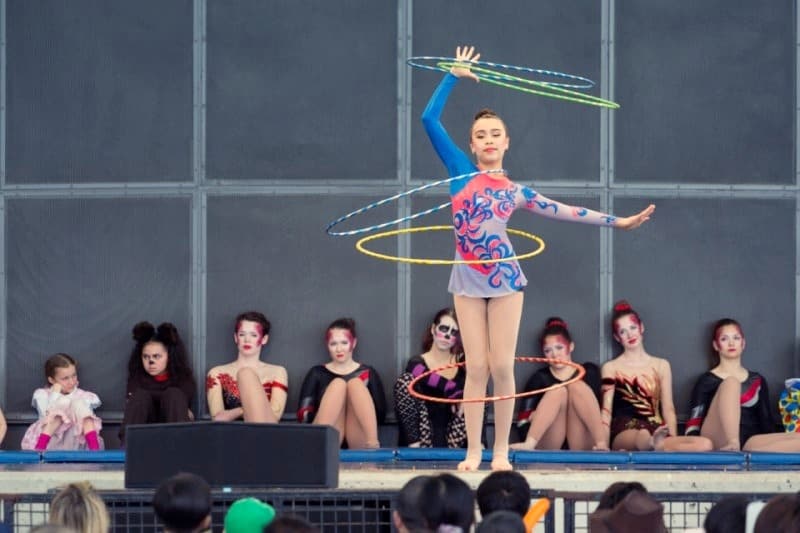 The organisation is able to earn revenues by providing performances and acts for various sectors. These include the corporate sector, as well as private events, television and film. However, it also has a strong focus on building the circus community of performance artists. The profits that are made usually go back into funding new projects and continuing community work.
The 2010 Winter Olympics in Canada gave Centre of Gravity the chance to show off their skills and abilities. The circus society toured the country with the Olympic Torch Relay.
They have also performed before over two million people in 180 shows for Coca Cola.
Other large clients include the Art Gallery of Toronto, the City of Toronto, the National Capital Commission in Ottawa and PwC.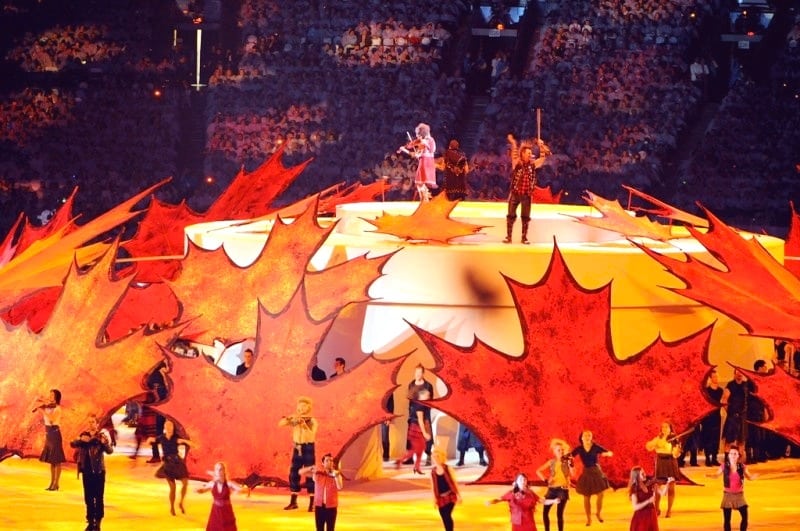 The approach Centre of Gravity takes is of a 'custom circus' that builds circus experiences to meet the needs of each individual client. Shows can be carefully tailored for events, shows and ceremonies that have a specific purpose.
Centre of Gravity is a full circus society that offers more than just circus entertainment. In addition to a wide range of circus acts, it also provides a cabaret, and a circus academy.
They are a group that is devoted to the circus arts, and cite Canada's Cirque du Soleil as a major influence. Chornenki believed Cirque du Soleil has enabled circus to move away from traditional approaches in Canada. He also acknowledges that the famous circus group from Canada helps to draw attention to the world of circus. The circus community in the bigger picture is important for Centre of Gravity.

The Circus Academy
The Circus Academy was opened and managed by Jen Georgopoulos. She performed as a gymnast for many years, then went on to stunt performing and circus arts. Her passion for the circus caused her to open her own circus school, The Circus Academy. This school was open to learners of all levels and ages. On average, instruction was given to around 900 students.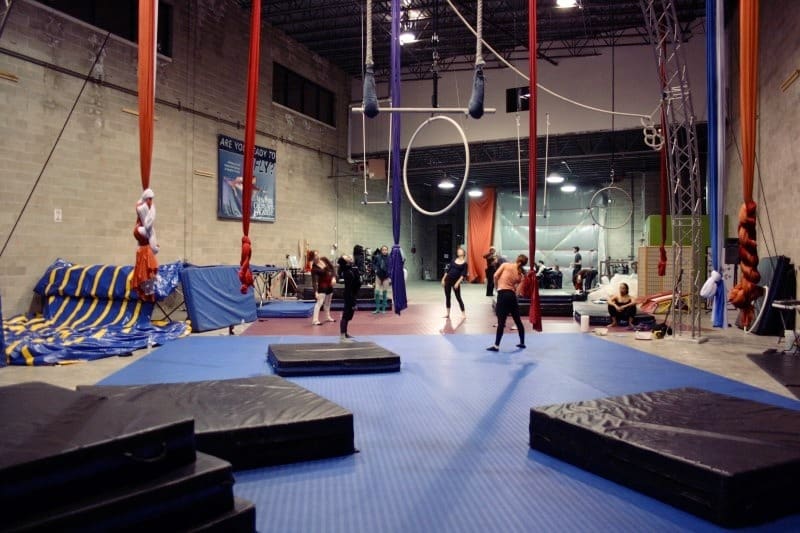 Centre of Gravity first opened an academy in the east of Toronto, then brought it to Sterling Road in the west end. With a 40-foot loft ceiling, the location was well suited to a circus school. Classes were given to children as young as 4, and adult packages of 16 classes for less than $200. These courses are low in price because they were subsidised by Circus Without Borders.
In 2017, Centre of Gravity made the decision to close The Circus Academy Toronto. The decision was made by owners Eli Chornenki and Svava Stefanson.
They had worked hard on the project for 25 years, but for personal reasons decided to retire from the circus and take a different direction.
They both felt sure that the circus community they started would go on to greater things.
Lunacy Cabaret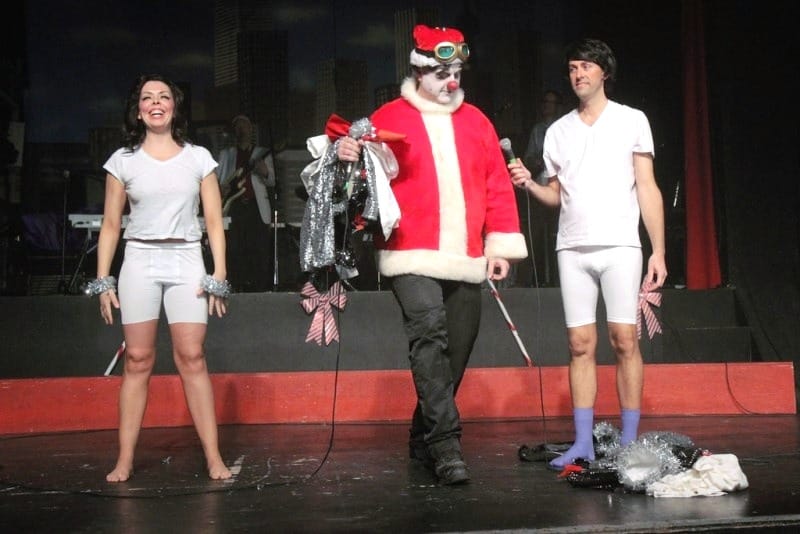 Within the circus society, Lunacy Cabaret is an entertainment collective that dates back to 1996 in Vancouver. In 2005 the Cabaret was taken to Toronto, and since November 2017 it has found a home at The Opera House on Queen Street East. Here it is perfectly located in the busy Riverside area of Toronto's historical east end. Among circus cabaret collectives in Toronto it is the longest running.
The performance includes skilled circus artists, such as aerialists, clowns, sketch and character comedy, burlesque dancers, among other cabaret artists.
The 'lunacy' in the title refers to the boundless madness, energy and silliness that the performance brings to its audience.
Over its long history, Lunacy Cabaret Toronto has hosted the best of cabaret talents from home and abroad. These include:
Aygul Memet
Precious Chong
Courtney Stephens
Jen Gourgopolous
Smear Balls
Some of these artists are known from Cirque du Soleil, or from as far as the Chinese National Circus.
Unlike the academy, Lunacy Cabaret is still going strong and taking place on a regular basis at The Opera House. The current season is entitled: The Monster Mash Up, and promises a comedy theatrical experience with a difference. Performances usually begins at 8pm. Tickets can be purchased in advance through Eventbrite for $22, or on the door for $30.
Zero Gravity Circus
Zero Gravity Circus is the creative agency and creative production company at the heart of the Centre of Gravity circus society. Now with more than 20 years of experience in circus production, Zero Gravity Circus Toronto is a confident expert in the business.
The organisation provides performances and entertainment that can be carefully designed to fit the requirements of any event or venue. This means that shows can be made to reflect the tone and style of a particular occasion. They can be for ceremonies, special celebrations, promotional events, galas or grand openings. They can also be for private events or even film or theatre appearances.
Entertainment can be provided for all ages, types, themes, budgets, objectives or situations. Performances can also be made available for both indoor and outdoor events.
In their long experience as a circus company and agency, Zero Gravity have delivered their services to clients from near and far. These have included: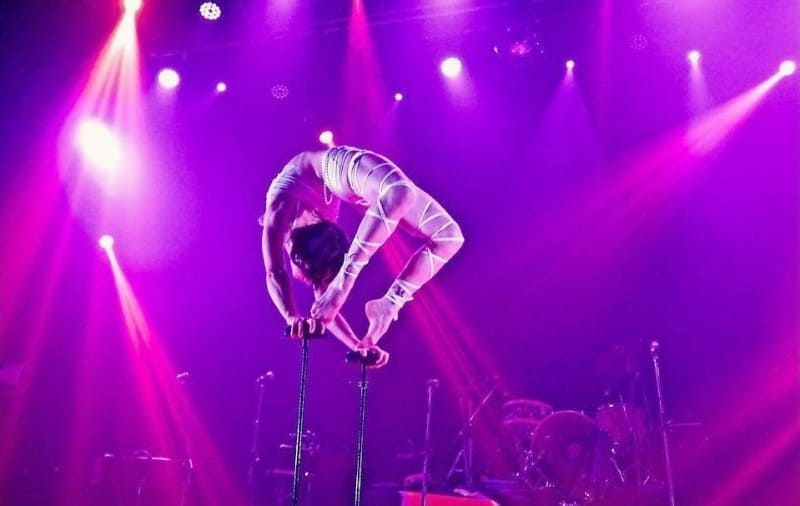 Not only a circus group, Zero Gravity Circus also work as an agency for a wide range of circus artists all over the world. This enables skilled industry specialists to be delivered to events in any global location.
Centre of Gravity -the relevance of the names
Both of the names 'Centre of Gravity' and 'Zero Gravity' have specific scientific contexts and were chosen for good reasons.
We can define centre of gravity by the way it is used in physics. It refers to the centre of a body of matter, in terms of weight. This can be used to follow an object or human body as it is in movement, and to predict where it will go. The term also refers to the way the force of gravity will apply to the body of matter.
The centre of gravity of the human body is very important to acrobats, aerialists, plate spinners, high wire walkers and other circus artists.
During these performances an acute awareness of the gravitational centre is essential. This is needed for maintaining balance and keeping control of the performance.
But in a metaphorical sense, the term could also be used to describe other skills. All performers need balance and poise to deliver an act of breathtaking excellence.
Zero gravity is also known as 'zero-g force' or 'weightlessness'. It is when there are no forces acting on a body of matter, including gravity. Weight only applies to objects where gravity applies, so in a field of zero gravity they are left floating free. These conditions are most commonly created in space stations or centrifuges.
Some of the circus artists of Zero Gravity work against the forces of gravity, as they perform their tricks in freefall. As these impressive acts are far beyond the abilities of most people, they appear to defy gravity itself. In this sense, it is as though they were under conditions of zero gravity.
Centre of Gravity is a multi-faceted circus society that has had a considerable impact on both Canada and the World. It has modernised the world of circus and helped encourage aspirant performers.